4 Tours To Try On Your Next Trip To NYC
By Kaeli Conforti
January 12, 2022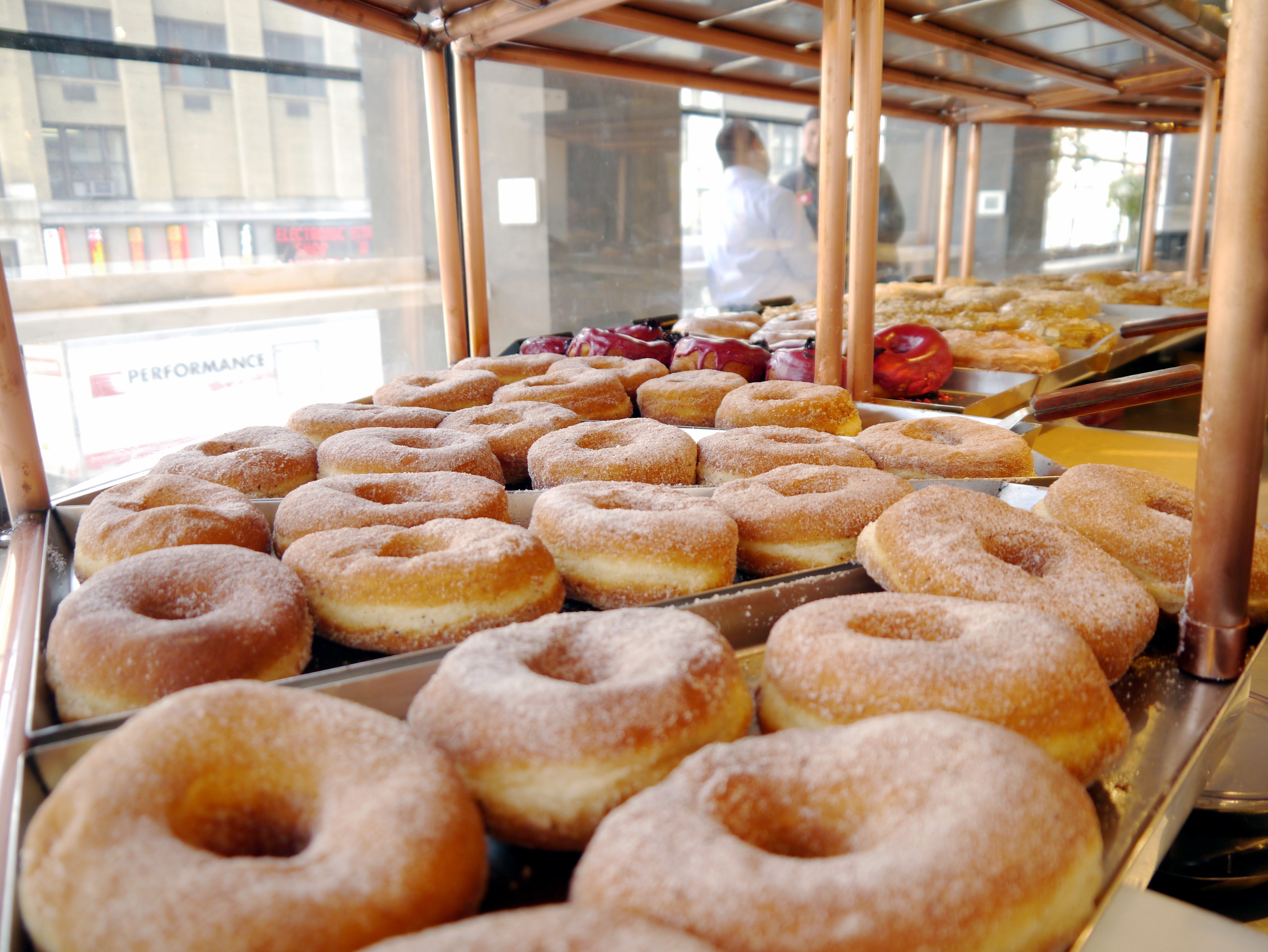 Courtesy New York City Urban Adventures
So, you've already been to Times Square, walked around Central Park, and visited iconic sites like the Empire State Building. But there's more to the Big Apple than meets the eye. These four tours offer another look at a place you already think you know.
Broadway fans, rejoice! You'll start with a walk around NYC's theater district, Times Square, Duffy Square, and Shubert Alley among other hotspots, hearing about the history of the area before an included guided tour of the New Amsterdam Theatre, home to Aladdin. The best part: You'll get to tour a special hands-on, behind-the-scenes tour of the Costume and Prop Studio and a chance to take great pics of you wearing costumes from Broadway productions like Mary Poppins, The Little Mermaid, Beauty and the Beast, and Newsies. From $72 per adult, from $65 per child; 2 hours and 30 minutes; Tues, Sat, and Sun starting at 12 p.m., 9:30 a.m. or 10 a.m. depending on the day.

Discover the hidden secrets of Midtown Manhattan that tourists won't usually get to see, like underground passageways in Grand Central Station that help you avoid the crowds and under-the-radar local favorites in Rockefeller Center and Times Square you've never heard of. $65 per person; three hours; tours start at 2 p.m. in the center of the main concourse at Grand Central Terminal, 89 East 42nd Street and end at 328 West 45th Street.
Get ready for the most interesting happy hour of your life! This walking tour through the vibrant East Village offers a taste of the best NYC bars and artisinal cocktails. You'll learn about how prohibition played a part in the city's history and visit a mix of micro-distilleries, top-notch local bars, and secret speakeasy spots along the way. $79 per person, adults 21 and up only; two hours, 30 minutes; Tours start at the Temperance Drinking Fountain in Tompkins Square Park (corner of St. Mark's Street and Avenue A in the East Village) at 6 p.m. and end near the corner of Lafayette and Great Jones St.
You'll learn the fascinating history of classic NYC neighborhoods like Chinatown, Little Italy, and the Lower East Side, home to many groups of immigrants over the centuries, all while tasting treats like dumplings, fresh mozzarella cheese, and giant pretzels. Talk about a perfectly delicious way to see the city. $65 per person; three hours; Tours start at 10 a.m. at the Fountain at City Hall Park and end at the Lorely Biergarten, 7 Rivington St.