5 Unusual Things To Do in Phnom Penh, Cambodia
By Jody Hanson
August 10, 2015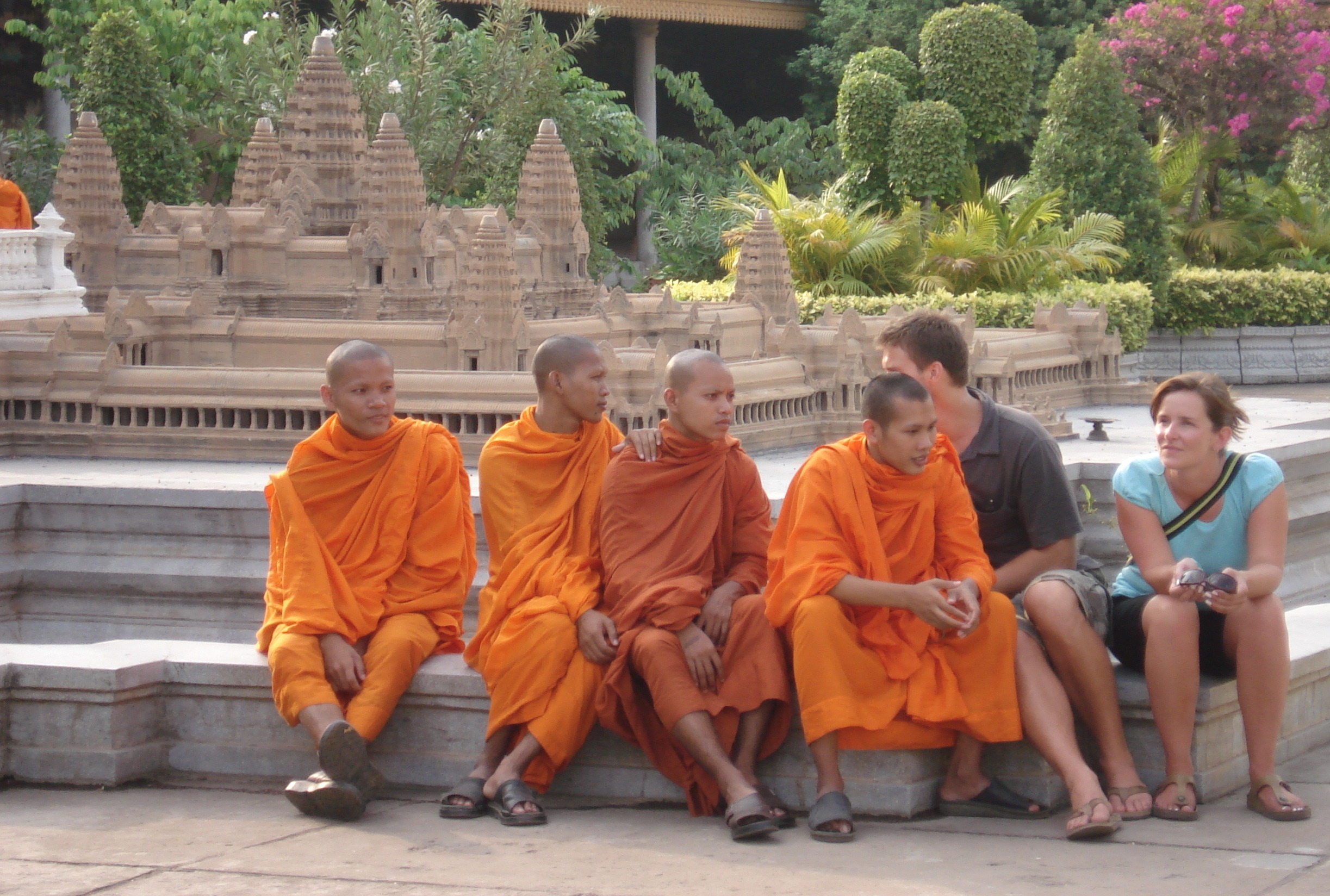 Courtesy rcordrey/myBudgetTravel
Here are five of my best tips for truly getting off the beaten tourist track in Phnom Penh, Cambodia. A word of warning: some of these are not for the faint of heart.
Dare to eat like a Khmer
First off, grubs, bugs, and other creepy crawlies are on the menu. Head for the Russian market if you want to try a tarantula that can be as big as your fist. Hairy and not too appetizing to many foodies, they are a local delicacy called ora-pingin K'mai. Another tasty treat is about-to-be-hatched black chicks, complete with tiny beaks and claws. If you don't want to sweat it out in the Russian market—which can be oppressive, particularly during the hot season—check out the menu at the Rik Reay BBQ just across the street from the weekend night market on Street 108 where fried red ants, spiced pig guts, and beef intestines are on offer.
Have a massage at a blind clinic
An astronomical one percent of the estimated 14.6 million people in Cambodia—that is 146,600 people—are blind. The main causes: eye diseases that could have been treated but weren't because of poverty, accidents—including land mines that are still busy exploding—or people were blind from birth. Many of the blind are trained in the art of massage, as it is a way they can make a living through their fingers. The massages are often called Cambodian, Thai, and "relaxing," but are always involve a lot of twisting, pummeling, and fancy footwork. Important tip: specify if you want soft, medium, or hard. For those who want strong, some of the masseurs take pleasure in digging in with their hands, elbows, and feet until they elicit a moan or a groan.
Drink on Street 172
If you want a good place to drink generously, sit at the bar and meet whoever happens to be around, or if you're aching to play a game of pool, wander into Sundance. Harry, the owner and operator, sets up the kind of bar he wanted to drink in, complete with flat screen televisions showing all the big sporting events. The area out back by the pool is quieter—buy a draught beer for a dollar and you can swim all day. If you want a quiet, personable place, turn left from Sundance and head down the street until you see a banner-type sign on the right that says Chinese Noodles. Next door to it is Quealy's, a delightful little place run by a British woman named Jess. There isn't a kitchen, but you can get a BBQ sausage or a hamburger cooked on the coals in front of the bar, or order Chinese take-away from the place next door.
Slow down and smell the Mekong
Well, actually you may not want to sniff the waters particularly during the monsoon season. However, a cyclo—a bicycle with seating room for one and a half average size adults in the front—is a good way to see the riverfront at a leisurely pace. Cyclo drivers are a dying breed and are among the poorest of the poor, so don't be afraid to tip.
Get stuck in a traffic jam
The traffic in the capital can only be described as utter and total chaos—but it works. The pecking order is bicycles to the far-right, then moto-scooters, next tuk-tuks, and finally cars and SUVs. But as soon as everyone starts weaving in and out it all turns to shambles. On a scooter and can't get across the lanes of traffic? No problem, drive close to the curb on the wrong side of the street and the on-coming drivers will give way.
A final tip: The secret to having a great time in Cambodia is simple. When you are in midst of a situation that defies description, sit back, take a deep breath, roll your eyes, and mutter, "It's the Kingdom."  Do not try to figure out Khmer logic—if it, in fact, exists—as this will spare you a headache and/or a drinking problem.
This article was written by Jody Hanson, an insufferable travel junkie who has visited 107 countries (67 on her own), lived in nine, and holds passports in three—she has visited all the countries in North, Central and South America except for Venezuela, Guyana, Surname and French Guinea. She wrote this article on behalf of Tucan Travel, a tour company that offers all types of travel excursions to Cambodia and throughout Southeast Asia.