Great Getaways: Hawaii's Big Island
By Kaeli Conforti
December 7, 2015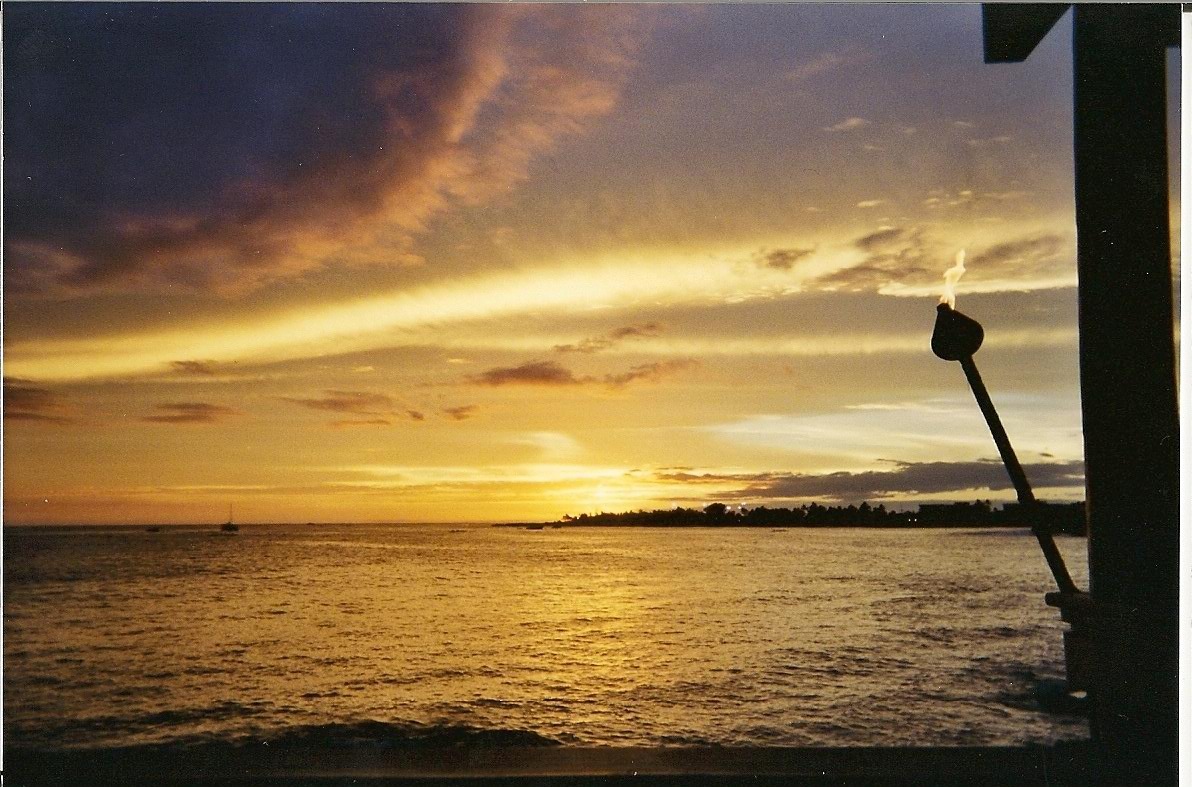 Courtesy melvilla/myBudgetTravel
When I was 12 years old, my family was living in Hawaii on the island of Oahu, and we decided to branch out and explore the other islands—we started with Maui, and eventually visited the Big Island and Kauai before the summer was over. I remember being especially excited to visit the Big Island since we had just finished learning about volcanoes in my middle school science class a few weeks before our trip, and couldn't wait to see the real thing up close. I recently wrote about the best things to do on Oahu—here's my list of places you shouldn't miss on Hawaii's Big Island. (Special note: you will need a car to reach the places mentioned, as most Big Island hotels are centered around the towns of Hilo and Kona.)
Get up close to an active volcano
Remember all those earth science classes you took about volcanoes and lava rocks? Visit Hawaii Volcanoes National Park to see the real thing in action. Not only will you get the chance to drive right up to the caldera—don't miss the Crater Rim Drive, an 11-mile road that passes through the various volcano landscapes from tropical rainforest to the desert-like crater itself, with scenic overlooks all along the way—there's also the opportunity to walk inside the Thurston Lava Tube, no longer an active part of the volcano, that allows you to walk 1/3 mile inside Kilauea where lava once flowed a few hundred years ago. Expect to pay $15 per vehicle that enters the park, or $8 per individual if you enter by foot, bicycle, or $10 per motorcycle (passes are valid for seven days). Grab a park map on your way in and stop by the Kilauea Visitor Center and Jaggar Museum to learn more about what you're viewing. Free camping and hiking opportunities are also available, as are park ranger-led walking tours, but be sure to check the website for updates on volcanic activity in the park before you head out. Always stick to the marked paths and never try to get closer to the lava, no matter how great you think your photo might turn out. You're still on an active volcano, after all.
Don't take lava rocks as a souvenir, it's bad luck
There are any number of souvenirs you could buy and take home from the Hawaiian Islands, but taking lava rocks  from their natural place is a major no-no. Tourists from all over the world have been known to send back lava rocks to the Hawaii Visitor's Bureau with letters saying they've had an unusual streak of bad luck lately, which locals claim is just a little dose of revenge from Pele, the volcano goddess. Don't buy souvenirs containing fragments of lava rocks, and remember to shake out your shoes after a hike so as not to accidentally take any lava dust home with you. Even if you're not the superstitous type, don't say I didn't warn you.
Visit the Hilo Farmers Market and nearby Akaka Falls
You can't visit the Big Island without stopping in Hilo, home to the Hilo Farmers Market. Every Wednesday and Saturday from 6 a.m. to 4 p.m., more than 200 local farmers and crafters share their goods with locals and tourists alike, offering the best deals on local produce, arts, and crafts around—coupons are also available on their website for more discounts. A wide selection of Hawaiian food vendors, clothing, coffee and tea, honey, and fresh flowers are also available, and keep an eye out for free live musical performances offered twice a week. Just a 25-minute drive north of downtown Hilo is `Akaka Falls State Park, home to one of the most beautiful waterfalls in the islands. Admission is $5 per vehicle and the photo-ops are endless.
Snorkel in historic Kealakekua Bay
Don't miss Fair Wind's Morning Snorkel Cruise & BBQ for a chance to sail along the Big Island's historic west coast from Keahou Bay to Kealakekua Bay, home to gorgeous coral reefs, crystal-clear waters, and a beautiful coral reef to explore. The day-trip is 4.5-hours long and includes breakfast, delicious Kona Coffee, and the use of snorkel equipment, inner tubes, and floatation devices, as well as a yummy BBQ lunch and two 15-foot water slides for you to play with—Kealakekua Bay is also a popular spot for dolphins so keep those cameras handy! From $129 per adult, $79 for children ages 4-12, and $29 for children ages three and under.
Go stargazing at Mauna Kea
At 14,000 feet, Mauna Kea is Hawaii's highest point and home to the world's biggest telescopes at the Mauna Kea Observatories. Drive 90 minutes from Hilo on Route 200 up the twisting, winding, Saddle Road, and stop at the Visitor Information Station of the Onizuka Center for International Astronomy to learn more about the dormant volcano, see the giant telescopes, and buy souvenirs. Brace yourself for cold temperatures and the occasional snow drift at such high altitudes (yes, it does sometimes snow in Hawaii), and if weather and road conditions permit, drive to the 14,000-foot summit for a view of the main observatory. From $212 per person, Mauna Kea Summit Adventures will pick you up from certain locations in Kailua-Kona, and loan you cold-weather parkas and gloves for an educational trip to Mauna Kea's summit, and the stargazing opportunity of a lifetime using their large portable telescopes. The tour can last anywhere from seven to eight hours, and also includes dinner at the Mauna Kea Visitors Center.
Stay in the heart of Hilo or on the beach in Kona—for less!
Located just a 10-minute drive from Hilo International Airport and about five minutes from downtown, you'll find the Hilo Hawaiian Hotel, your best base for any day-trips to Hawaii Volcanoes National Park, `Akaka Falls, or anything else of interest along the island's east coast. It's also right next door to Liliʻuokalani Park and Gardens, a beautiful beachside 30-acre park along Banyan Drive that is dedicated to the Japanese immigrants who came to Hawaii to work in the sugar cane fields (rates from $156 per night). If you're after iconic Kona sunsets on the west side of the island, stay at Courtyard King Kamehameha's Kona Beach Hotel. The property is located right on Kona's main drag so you'll be able to walk to most restaurants and nightlife downtown (or else you can always hop on the Keahou Honu Express Shuttle for $2 per person), and its lobby is reminiscent of a beautiful gallery with local Hawaiian artwork on display. Don't miss it (rates from $152 per night).
For more information and to plan your Hawaii adventure, visit GoHawaii.com.