Discover USA: Cheyenne, Wyoming
By BT Editor
March 4, 2022
Courtesy of cheyenne.org
Join Budget Travel as we continue our new series Discover USA. Discover USA explores states, counties, cities, and everything in between. Each week we will explore a new US destination to help you find things to do, itinerary ideas, and plan where to go next.
This week, we invite you to Discover what Cheyenne, Wyoming has to offer. Cheyenne is known for its spirit of the old west, railroad history, rodeos, and western hospitality.
Culinary
Cheyenne has a wide variety of restaurants, ranging from Asian cuisine to buffalo burgers nestled in historical settings to modern delights. The town is also home to several craft beverage producers creating a variety of libations.

At the edge of downtown, this distillery serves unique infused whiskeys and vodkas. Chronicles Distilling is a Veteran Owned Family Distillery, run by two Marine Corps Infantry Veterans and Brothers, named Aaron and Chase Lesher. Chronicles Distilling produces corn based spirits, distilled in-house, that are bottled and sold for sale to go, as well as used to make cocktails for sale in their bar on the main level. All furniture and equipment have been built by Aaron and Chase Lesher. Free tours and samples are given to anyone who would like to learn about distilling and what Chronicles has to offer.

Steaks and fresh seafood are served in a casual yet refined environment in the only official steakhouse downtown. You can also enjoy locally-brewed Accomplice beers alongside your dinner. Voted One Of The 50 BEST Restaurants in America by MSN Lifestyle!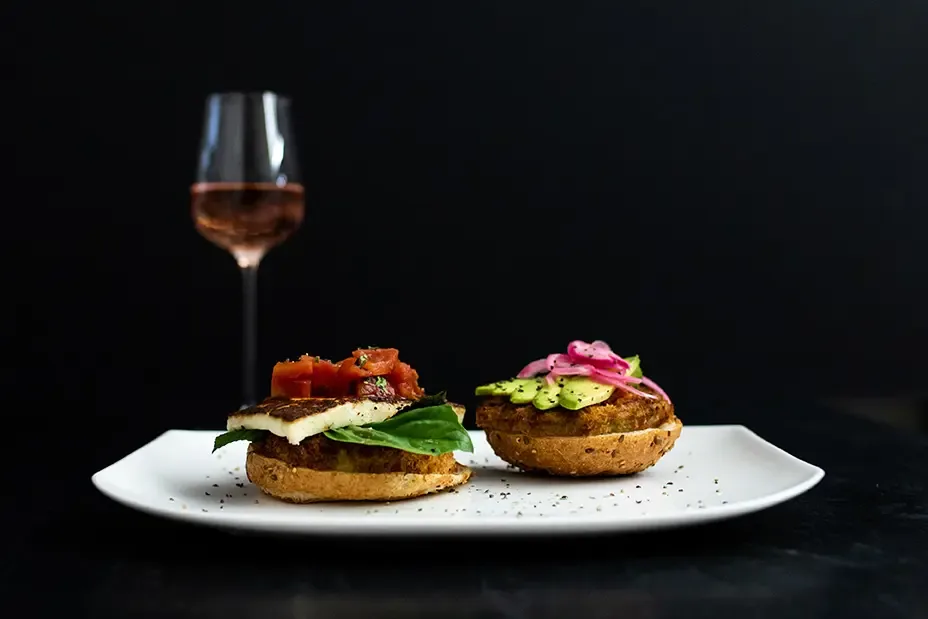 Featuring a menu of chef-inspired dishes, the Metropolitan's mouthwatering brussels sprouts and bison pasta are nothing to balk at. New American cuisine awaits in one of the classiest spots in town.
Accomplice Beer Company is housed in the historic Cheyenne Depot, and is a unique brewery concept with self-pour taps and a newly expanded food menu including such favorites as kale salad, baby back ribs, chicken wings, and brewery sliders. The self-pour taps allow customers to sample a variety of beers without having to purchase a full pint — giving customers complete control of their journey into Accomplice craft beers.
Arts and Culture
Visitors looking for Western-themed art and a variety of cultural activities will not be disappointed when they arrive in Cheyenne. The city offers numerous galleries and museums to view beautiful and historic Western and indigenous art. Cheyenne Artists Guild hosts numerous art shows throughout the year. The historic Van Tassell Carriage House is the home of the guild, established in 1949 and is Wyoming's oldest continuously operating artists' association. Cheyenne also has an active community theatre, two ballet companies, a regionally acclaimed symphony orchestra, a chamber choir, and several music venues for numerous live performances.
One of Cheyenne's most unique attractions! Take a tour on one of Terry Bison Ranch's custom-built trains to see ostriches, camels, a huge bison herd, and actually hand-feed the bison! Tours are every day except Christmas Day.You can also go on a guided trail ride and seasonal Sunday lunch train. The train is designed from an old-fashioned dining car and stops to let you visit with a herd of bison. ATV Tours of the Ranch are available as well!


The Cheyenne Botanic Gardens exists to cultivate growth and enrichment in the community of Cheyenne by providing a treasured garden space for enjoyment, celebration, and education. Come experience the dazzling variety of award-winning, curated displays of plants, shrubs, and trees from around the world in the brand-new Grand Conservatory; enjoy family-friendly activities in the Paul Smith Children's Village; or take a walk through the community vegetable garden and greenhouse. Grand Conservatory and Paul Smith Children's Village.

Housing one of the largest collections of horse- drawn carriages in the nation, this museum tells the story of the west, specifically the history of our own Cheyenne Frontier Days.
The Nelson Museum is dedicated to the preservation of fine Cowboy and Native American objects as well as fine Western art. Home to a collection of nearly 6,000 artifacts encompassing Western history, including cowboy and Native American relics.
Provides numerous art shows throughout the year. Located in the historic Van Tassell Carriage Barn (National Historic Registry), The Cheyenne Artists Guild is the oldest continuously operating, nonprofit arts organization in Wyoming.



Explore the Outdoors
Cheyenne is the gateway to Wyoming's Medicine Bow National Forest and offers countless outdoor pursuits. Outdoor adventure awaits with three key scenic and distinct areas—the Pole Mountain and Vedauwoo areas within Medicine Bow National Forest, and Curt Gowdy State Park. The destination is a convenient outdoor mecca with a vast array ready-to-discover adventures for all levels from the casual nature lover to the avid outdoor enthusiast featuring mountain biking, hiking, climbing, snow-shoeing, Nordic skiing and more.
Previously administered by the War Department for military training, the area is now home to single-track hiking, running, fat biking and mountain biking trails along with Nordic skiing and snowshoeing in the winter.

Sitting among the picturesque foothills of the Laramie Mountains, the area features granite towers, rocky soils and timbered slopes. Two small reservoirs form the heart of the park, with fishing boating and more! The park also features more than 35 miles of EPIC-rated single-track mountain biking and hiking trails.

Some of the most beautiful natural sculptures you will see are found just 27 miles west of Cheyenne in the Medicine Bow-Routt National Forest. Defying gravity up to 500 feet in the air, these ancient rock formations were created by ice, wind and water. The Native Americans named this area Vedauwoo (pronounced Vee-Duh-Voo), which means "Land of the Earthborn Spirits." You'll see why they believed it was a spiritual place when tons of rock seem to balance on inches of space.


A rustic system of trails in the eastern portion of the county, Pine Bluffs Recreation Area trails through sandstone bluffs and prairie grasses. There is also a golf course and disc golf course like you've never played before!
undefined
Plan Your Next Getaway