Do you Book Last-Minute Travel?
By Danielle Contray
October 3, 2012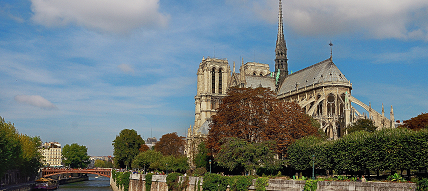 Courtesy <a href="http://mybt.budgettravel.com/_Notre-Dame-de-Paris-Along-The-River-Seine-/photo/12968309/21864.html" target="_blank">biglannie/myBudgetTravel</a>
It will not surprise you at all to learn that we talk a lot about travel around here, and one of the things that comes up time and time again is last-minute trips.
Obviously some vacations take more planning. You don't decide on Monday to jet off for a week in China on Friday (though feel free to prove us wrong!). But what about a long weekend at a cute B&B; that's only an hour or two away? Or taking the kids to a great indoor water park if it's suddenly too cold to play outside? Last-minute airfare sales will let you be more ambitious as well. Why not take advantage of a cheap fare to, say, Paris that just happens to leave tomorrow?
Would you book a trip last-minute? Take our poll, and let us know in the comments about your spur-of-the-moment trips. Need some inspiration? Our Real Deals has a last-minute section of hot deals that expire soon—check it out!
MORE FROM BUDGET TRAVEL
Planning a Quick Getaway? Don't Make These Common Mistakes
10 Places You Would Rather Be on a Wednesday