Ithaca, N.Y.: A travel deal for teachers
By Sean O'Neill
October 3, 2012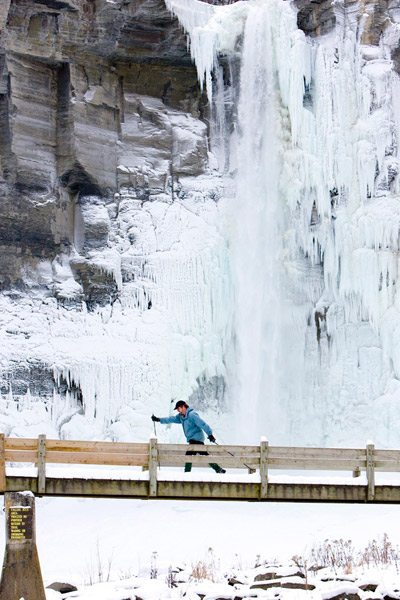 Courtesy <a href="http://www.visitithaca.com" target="_blank">Visit Ithaca</a>
Why aren't more travel deals aimed at teachers? Leading by example is the small town of Ithaca. From Feb. 12-21, Ithaca is holding its fourth annual Winter Recess, with deals offered explicitly for educators and their families.
About 5,000 school employees and family members are expected to show up to enjoy buy-one-get-one free snowshoe rentals, spa treament discounts, and half-off restaurant meals. More than 100 events, include a free guided tour of New York state's largest waterfall, Taughannock Falls.
Another deal: Teachers get half-off admission to the Museum of the Earth, which is currently featuring a hands-on fossil identification workshop on Valentine's Day weekend.
Learn more at ithacalovesteachers.com.