Less salt in the wound: Solo traveler savings
By Michelle Baran
updated September 29, 2021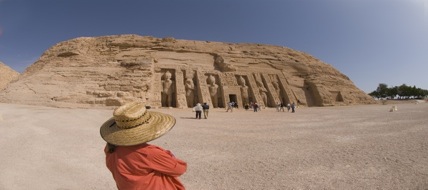 Courtesy Abercrombie & Kent USA, LLC
The economics of it make sense, but it just inherently seems like adding insult to injury when companies charge single supplements.
So, when an upscale travel company like Abercrombie & Kent says it's going to waive or reduce single supplements by up to 75%, singles of the world can breathe an appreciative "thank you" to the travel universe.
First off, solo travelers, you aren't alone. Well, you are, but you're not. Last year, solo travelers made up 10 percent of all A&K;'s bookings.
Hence, A&K; is offering more than 30 "solo savings" departures on several of its more popular itineraries.
The trips that now have no single supplement on select departures include: the 11-day Snows of Kilimanjaro (from $5,340, single supplement was $945); the 10-day Tanzania Wildlife Discovery (from $5,650, single supplement was $530); the 11-day Wings Over Kenya (from $8,775, single supplement was $1,625); and the 11-day Egypt Unveiled (from $5,165, single supplement was $1,380).
A&K; also reduced the single supplement on select departures of its 12-day Highlights of China tour (from $5,475 + $945 single supplement, was $1,890); and its 13-day Turkey: A Journey Through History itinerary (from $9,975 + $951 single supplement, was $3,805).
Singles Travel International also has some affordable options for single travelers in the form of their Weekend Sample Tours. The short, two- and three-day getaways are to closer-to-home destinations like Nashville, Vegas and the Bahamas.
"The weekend tours are the perfect 'mini vacations' to try solo travel without a big commitment," said Tammy Weiler, founder and president of Singles Travel International.
Examples include a Fourth of July Party Cruise, July 1-4, 2011, to the Bahamas from Miami on the Majesty of the Seas, which includes private STI parties, and singles-only dinner seating (starts at only $479 per person); and Musical Nashville Weekend, May 27-30, 2011, which includes three nights accommodations, meals and live music (starts from $759 per person).
Who said there was anything wrong with being single?
More from Budget Travel:
River cruise deals: 2 for 1 specials, no single supplements, and more
Solo travel: Avoid getting "singled out" for fees on cruise ships