How to Get a Good Sleep on a Plane
By Robert Firpo-Cappiello
March 21, 2018
Tyler Olson/Dreamstime
6 sleep secrets every flier must know.
Remember how well you slept on your last flight? How the hours in the air just melted away in a haze of happy dreams, and how you woke up refreshed and ready for your vacation?

But we do have great advice on how to make your next flight the most restful ever. Our authority is Roy Raymann, PhD, the resident sleep expert at SleepScore Labs (sleepscore.com) and former "sleep czar" for Apple, where he helped developed NightShift and Bedtime. Here, Raymann's easy steps to grabbing maximum shuteye at 30,000 feet.
1. BOOK A WINDOW SEAT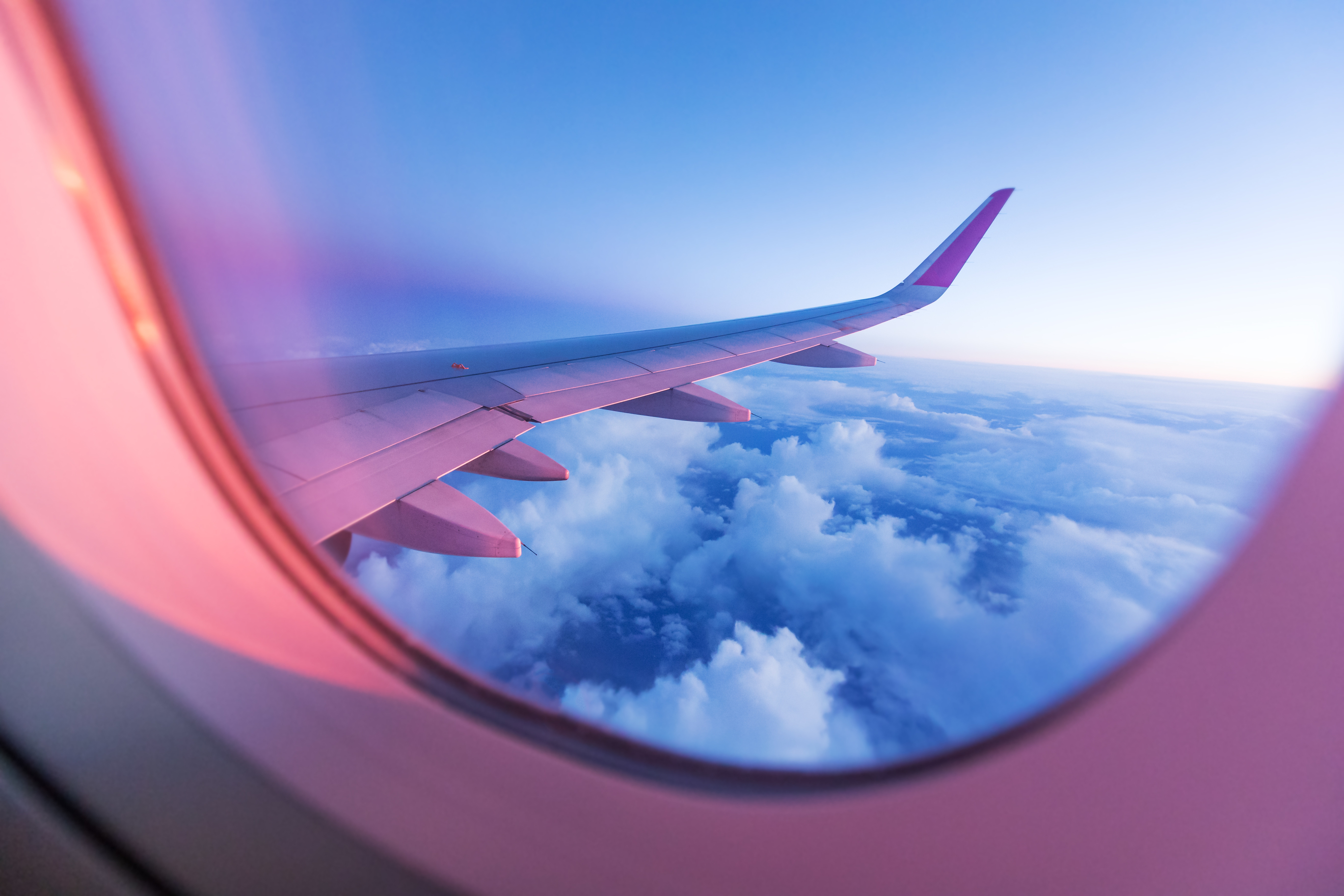 While the window is prized by travelers who want to watch takeoff and landing and spot landmarks like mountain ranges and lakes down below, Raymann says the window seat also has an advantage for those who want to sleep: Lean against the window, and enjoy the relative peace and quiet of not being disturbed by seatmates who have to visit the plane's restroom.
2. GET COMFORTABLE
Raymann recommends that you wear comfortable clothing (including sleep socks), pack a neck pillow, use the airplane blanket (or pack your own). The more your airplane seat feels like a comfy home away from home, the greater the chance you'll stay asleep and wake up refreshed.
3. SHUT OUT NOISE
Most of us need quiet to sleep properly. Raymann recommends that you use earplugs to dampen the noises of the plane's engines, flight crew, and fellow passengers. Or employe noise-cancellation headphones and listen to something relaxing, such as nature sounds or gentle music.
4. EMBRACE DARKNESS
People sleep better in the dark. Pack a sleep mask to help you create your own personal darkness and to discourage you from opening your eyes.
5. EAT & DRINK IN MODERATION
While it's not a good idea to try to sleep on an empty stomach, it's also a mistake to eat large portions or fatty or spicy meals. Opt for light, healthy snacks, such as nuts. And while drinking wine, beer, or spirits may help you fall asleep, remember that it will likely make it more difficult for you to actually stay asleep.
6. RECLINE & STRETCH
Use what legroom you have to stretch your legs and recline your seat (remember to do so politely). Raymann recommends straightening your legs, bent slightly at the knees in order to fall asleep more easily, and leaning back tells your brain that you want to rest or sleep.
WHAT ARE YOUR FAVORITE WAYS TO GET A GOOD SLEEP ON A PLANE?
We want to know what sleep tips work for you. Post a comment, email us at info@BudgetTravel.com, or follow us on social media to join the conversation.
Plan Your Next Getaway