San Francisco: Five best values for September
By Justine Sharrock
October 3, 2012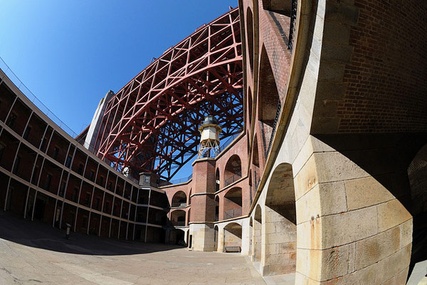 Courtesy <a href="http://www.flickr.com/photos/hitchster/2819541098/" target="_blank">Hitchster/Flickr</a>
Shakespeare in the Park
Grab a blanket and a picnic and head down to the Presidio for the Annual Free Shakespeare in the Park. This year, director Kenneth Kelleher brings us Two Gentlemen of Verona, with many much-loved actors from past years. Make sure to come early to grab a good spot, since the plays tend to draw big crowds.
When? Saturday evenings at 7:30, and Sunday afternoons at 2:30 pm through September. Main Post Parade Ground Lawn (between Graham St & Keyes Ave)
SF Fringe theater festival
The annual SF Fringe theater festival, known for cutting-edge theater, presents 43 short plays over 12 days by both local and international performers. The festival has been described by SF Weekly as a "theatrical free-for-all." Check out one play, or join the cultish fans trying to cram in a dozen during the 2-week stretch.
When? September 8–19. Tickets are $12.99 and under, $10 at the door on a first-come, first-serve basis 30 minutes before the show. Cash only; limit 4 tickets per person. See 5 shows for $40 or 10 shows for $75.
Fort Point candlelight tours
Tickets to the ever-popular guided nighttime candlelight tours of historic Fort Point—with views of the underside of the Golden Gate Bridge—sell out quickly. September 1st is the first day that you can make a reservation for the tours starting in November, so if you're planning a winter trip, reserve now.
When? Saturday evenings, November through February (reservations accepted starting September 1st); 415/556-1693; Fort Point, at the end of Marine Drive on the Presidio of San Francisco.
J-Pop, Japantown's pop culture festival
Japan is arguable the apex of modern pop-culture, setting trends for everything from anime and horror films to teenage fashion. Lucky for us, the pop culture collective New People World are bringing their Japanese pop culture festival, J-Pop to San Francisco's Japantown this year. The day-long event will be packed with fashion shows, food, films, music, design and art.
When? Saturday, September 18 at 11am; Free. Japantown Peace Plaza, at Geary and Webster Streets.
SF MOMA's "Now Playing" party
SF MOMA invites musicians to turn the museum into a performance space during their "Now Playing" evening parties. This month brings the group MEN, starring JD Samson from Le Tigre. MEN will perform in the atrium alongside an installation by artist Celeste Dupuy. But that's not all: Blue Bottle coffee, along with local chefs and San Francisco's meat-themed magazine, Meatpaper, are teaming up to serve a tasting menu paired with wine and beer at the museum's rooftop sculpture garden.
When? Thursday, September 16; Free with museum admission ($6 Thursday evenings after 6 pm). 151 Third Street, 415/ 357-4000.