The 10 Most Travel-Inspiring Films of the Year
By Budget Travel Staff
February 14, 2011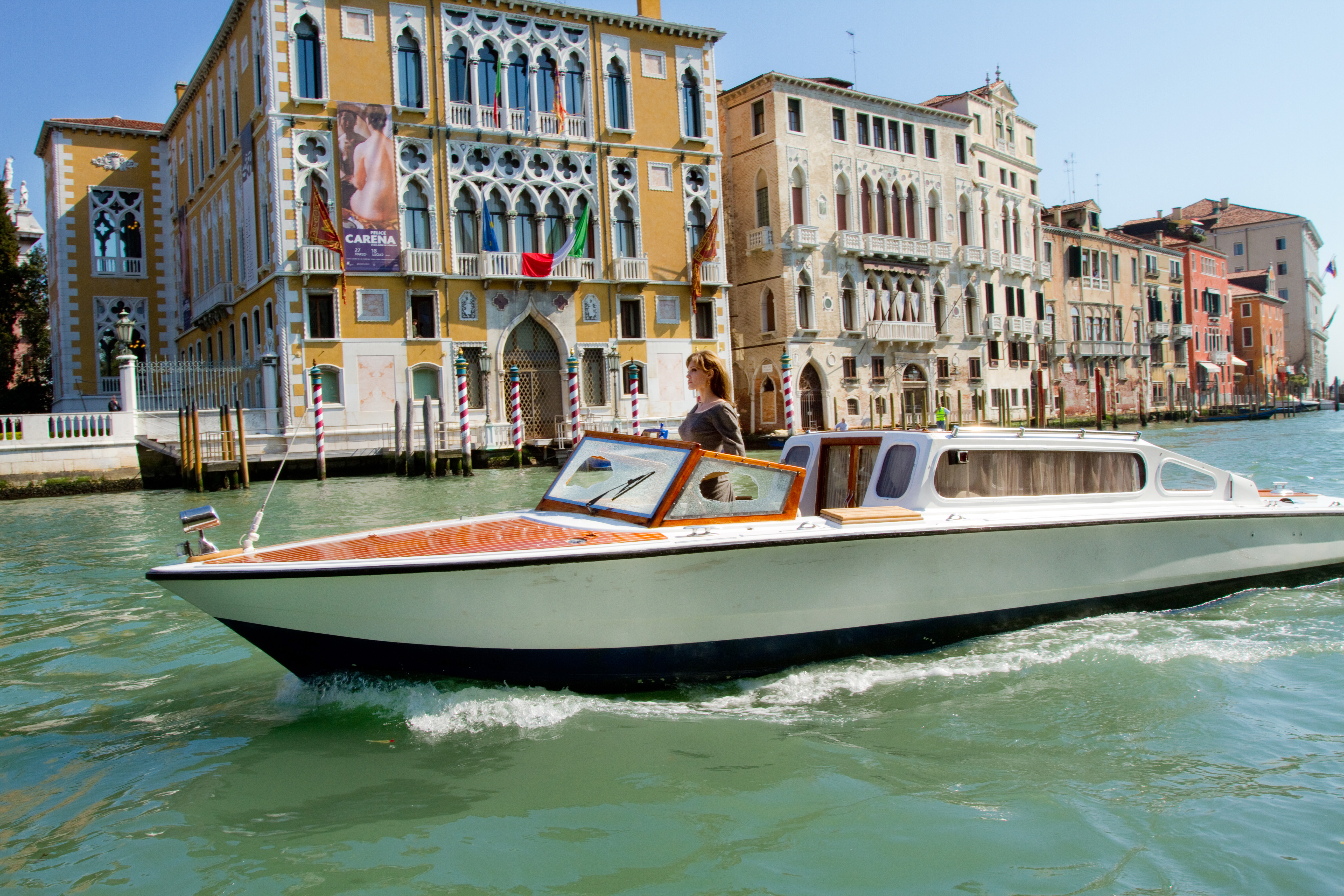 Courtesy Peter Mountain/Sony Pictures Entertainment/GK LLC, 2010
We love the Oscars as much as the next guy, but there's no adventure in watching movies from your couch. That's why we've rounded up ten films that will make you want to get out of the house, hop a flight, and see the world.
The Academy of Motion Picture Arts and Sciences may have winnowed all the films of 2010 down to the ten best, but our own Academy of Trips and Bargains has put together a list of its own. These ten movies showcase some of the most travel-worthy spots around the globe, from the hustle and bustle of New York City to the natural tranquility of Bali. And should these films sufficiently inspire you, we've made planning a vacation easier by including flight prices (for June and July—an ideal time to visit these places) and suggestions for each destination's best hotel, inn, or villa. So get ready for some of 2010's best silver-screen sightseeing.
Ireland: Leap Year
The flick: A bit like a gender-switched version of 1952's The Quiet Man, an American, Anna (Amy Adams), takes a trip to Dublin, Ireland, but when inclement weather waylays her in the countryside, she ends up falling for the roguish charms of a local man named Declan (Matthew Goode). Key scene: The film's happy ending doesn't take place at the end of a rainbow, but it's still gold: The rugged Declan proposes to Anna on a cliff overlooking the crashing Atlantic. And right at the magic hour, no less. 
Why it's an inspiration: Anna travels from the southwestern Dingle Peninsula all the way to Dublin on the northeast coast—a four- to five-hour drive—which allows you to take in everything from Eire's rolling glens to the country's lovely capital city, with its Victorian pubs, flowering gardens, Georgian architecture, and the striking Dublin Castle (included in the film).
Price check: A recent search for flights in June found round-trip, nonstop tickets for $813 from New York (Lufthansa) and $859 from Chicago (Aer Lingus).
Where to stay: The three-star Clarence Hotel, owned by Bono and the Edge of U2 (how much more Irish can you get?), is perfectly situated in the Temple Bar area, the city's cultural quarter. Theclarence.ie, doubles from $147
New York: Date Night
The flick: Beleaguered parents Phil and Claire Foster (NBC sitcom brethren Steve Carell and Tina Fey) find adventure even in a post-Giuliani Manhattan, as their quiet, romantic night out goes awry, starting with a case of mistaken identity that turns into a zany after-hours escapade that includes a frantic car chase in a taxi and a massive political cover-up. Key scene: Okay, the Fosters' trip to a boathouse in Central Park is not under the best conditions—at gunpoint, actually—but it is a good reminder that the park's real-life Loeb Boathouse, with its open-air seating right on the edge of the lake, is an ideal place to rent a rowboat or enjoy a relaxing round of drinks. 
Why it's an inspiration: From the trip through Central Park to a frantic discussion in Times Square to the hilarious cabbie (played by comedian J. B. Smoove) during the chase sequence, the film provides a whirlwind, action-packed tour of some of the most unique sites across New York City. In addition, there's the Statue of Liberty, the Empire State Building, and Rockefeller Center, not to mention all the museums, Broadway shows, and fine dining. If you do decide to visit, don't worry-crime in New York is on the decline (and has been for two decades). So chances are, you won't end up in the same predicament as these two.
Price check: Going round-trip in the summer without any layovers will run you about $359 if you're coming from San Francisco (JetBlue) or $243 if you're coming from Chicago (American Airlines).
Where to stay: You can't leave New York without visiting Bloomingdale's, Central Park, or the Museum of Modern Art, and The Pod Hotel, in East Midtown, is close to all three (it's also not far from Rockefeller Plaza). The fact that it's young and hip, with funky murals, asymmetrical couches, and retro light fixtures is just a bonus. Thepodhotel.com, doubles from $139
Verona and the Italian countryside: Letters to Juliet
The flick: While traveling with her fiancé in Verona, the setting for Shakespeare's Romeo and Juliet, a fact-checker for The New Yorker (Amanda Seyfried) discovers a decades-old letter from a would-be Juliet to her own Romeo and sets off on an adventure to find its author. Along the way she finds love and a much happier ending than Juliet ever got. Key scene: The pivotal portrayal of the wall at the Casa di Giulietta, where people the world over come to post their amorous requests (and where the leading lady discovers the letter that changes her life). It's is an open invitation to all hopeless romantics. 
Why it's an inspiration: The whole movie is practically a gilded postcard from the most beautiful places in northern and central Italy, including the regions of Siena, Soave, and Lake Garda. These regions are packed with Tuscan vineyards, rustic villas, marble cathedrals, and, of course, glorious Italian cuisine. It's enough to make you realize, come the end of your trip, that parting really is such sweet sorrow.
Price check: Fly to Venice: It's usually significantly cheaper than flying directly to Verona. Plus, it's only an hour-and-a-half train ride from there to Verona (a round-trip ticket costs $16, Trenitalia.com). Round-trip airfare to Venice with one layover can be as low as $958 from New York (Aer Lingus) or $1,346 from San Francisco (Swiss).
Where to stay: Where else but the two-star Hotel Giulietta e Romeo? Named after the star-crossed pair, the 30-room hotel even has two balconies as a nod to their late-night wooing. Giuliettaeromeo.com, doubles from $132
Beijing: The Karate Kid
The flick: So karate is technically Japanese—but this remake of the 1984 teen classic relocates the bullied-kid-learns-martial-arts story from L.A. to Beijing. Jayden Smith (son of Will) plays Dre Parker, the awkward 12-year-old who learns the tenets of self-defense from Mr. Han, played by Jackie Chan. Key scene: Real training takes too long—that's why we have montages! The aerial shots of Dre running up and down the Great Wall of China as part of his regimen will make you want to see the enormous world wonder yourself, but likely at a more leisurely pace. 
Why it's an inspiration: The film is a breathtaking ode to one of the most populous (and historically fascinating) countries on earth. Dre visits the Forbidden City while on a field trip, trains along the Great Wall, and strolls the labyrinthine streets of Beijing. Tantalizing shots of the city skyline and the famous Bird's Nest stadium remind us that the city has a modern side as well. The Karate Kid also showcases the mist-enshrouded Wudang Mountains in southern central China, where Han takes Dre to learn about the origins of kung fu at one of the region's many Taoist temples. The cheapest and most direct way to follow in their footsteps is to take a train from Beijing, but it's far—20 hours one way ($25 round trip).
Price check: A search for tickets in June reveals that Air China will take you to and from Beijing nonstop for $1,454, if you're starting in Los Angeles, and $1,514, if you're starting in New York.
Where to stay: In another life, Beijing's two-star Lu Song Yuan Hotel, with its tea room and 19th-century stone architecture, was the residence of a Qing dynasty general. Today, it's a 59-room hotel that places you firmly in China's storied cultural past while providing easy access to sights such as the National Museum of China and Tian'anmen Square. The-silk-road.com, doubles from $88
Southern California: The Kids Are All Right
The flick: Annette Bening and Julianne Moore play a married lesbian couple living in perpetually sunny SoCal. Their two children decide to track down their sperm-donor father (Mark Ruffalo), and his entry into their lives rocks the family unit. Key scene: Ruffalo's character owns a restaurant and an organic farm, and when we first see him, he's harvesting a basket of fresher-than-fresh vegetables. He takes a bite out of a vine-ripened tomato, and suddenly you're wishing you were the one in the sunshine biting into that juicy, red fruit. 
Why it's an inspiration: The near-constant sunlight and luxuriant gardens of the film may make you want to lie back and bask in the Golden State's glory, but there's also plenty of stuff to do and see. The house where they shot much of the film is located in Venice, Calif., a perfect home base from which to enjoy all the wide-flung variety the region has to offer. Venice Beach (one of the country's most beautiful strands) is right there, and if you keep driving along the coast, you'll reach the picturesque beach town of Malibu in about 35 minuts. Hollywood is a 30-minute drive northeast from Venice and if you're willing to venture a couple of hours outside of the city, you can ski in the San Bernardino National Forest.
Price check: Traveling nonstop coast-to-coast from New York to Los Angeles will set you back $299 round-trip (Virgin America), while traveling from Chicago is only $265 (Spirit Airlines).
Where to stay: If you're looking for that organic atmosphere, you can't beat the two-star Venice Beach House: Nearly the entire façade is covered in thick, leafy ivy. Better yet, the bed-and-breakfast is a two-story Craftsman—like the house in the film—and it is only a handful of steps from Venice Beach. Venicebeachhouse.com, doubles from $150
Bali, Indonesia: Eat Pray Love
The flick: Based on the best-selling memoir-slash-travelogue that sent millions of readers around the world in 352 pages, this globe-trotting film casts Julia Roberts as Liz Gilbert, who, after a brutal divorce, makes the pilgrimage to Italy, India, and Indonesia to nourish her stomach, soul, and heart, respectively. Key scene: Gilbert returns to Bali after a few years and meets with a spiritual healer who had once predicted that she would come back. As it happens, that real-life healer, whose name is Ketut Liyer (pronounced Kee-tut Lee-yer), still lives in the area and is available for consultations (organize a visit through Spirit Quest Tours). 
Why it's an inspiration: This film's inclusion in the Budget Travel Oscars comes as no surprise. It may not be an original choice, but it just wouldn't be right to leave Eat Pray Love off of our list: It's basically a movie adaptation of a travel catalogue! Since not everyone has the time, money, or lucrative book contract necessary to put together a three-nation vacation, however, we'll stick with Bali here. While you might not end up running into the love of your life like Gilbert did, you will at least find lush tropics, astonishing beaches, white-water rafting, and a fascinating local culture.
Price check: There are no nonstop flights to Bali's Ngurah Rai International Airport from the U.S., but there are round-trip two-stops from New York for $1,372 and from San Francisco for $1,272 (both Singapore Air).
Where to stay: Eleven separate villas made of bamboo and Javanese teak comprise the boutique hotel of Bambu Indah (request one of the units overlooking the dazzling Ayung River). The entire complex is only 15 minutes from the town of Ubud, where Gilbert found her "Love." Bambuindah.com, villas from $75
Moab, Utah: 127 Hours
The flick: Oscar-nominee James Franco plays real-life hiker Aron Ralston who was trapped alone in a canyon when a half-ton boulder fell and crushed his hand. After five days with only the minimal food and water he brought with him, he is forced to—urghh—amputate. Key scene: Way before that excruciating scene, there's a far more inspiring one in which Franco mountain bikes his way across Canyonlands National Park's red rock landscape, the music from his Discman on full-blast. 
Why it's an inspiration: Sure, we may not be as accomplished an outdoorsman as Ralston, who flies over the landscape like he was born to, but that doesn't mean we can't enjoy the same views. Rock formations with multicolored strata, lapis lazuli skies, and enough unspoiled natural beauty that you could walk (or bike) for days and you'd still have seen only a mere fraction of what the region has to offer. In honor of the film, the Utah Office of Tourism has concocted a suggested "127-hour" do-it-yourself itinerary. The five-day/five-night journey begins and ends in Salt Lake City and includes hiking, mountain biking, and horseback riding. Costs will vary depending on what outfitters you use; call Moab Tourism for help planning: 435/259-1370.
Price check: Nonstop flights in June to Salt Lake City will run you about $430 round-trip from Houston (Continental), $365 from Chicago (Delta), and $339 from Philadelphia (Delta).
Where to stay: Built in 1910, the two-star Peery Hotel will transport you back in time with its striking grand staircase, period chandeliers, and individual mail slots for guests. Plus, it's located close to most downtown attractions, like the Mormon Tabernacle, if you decide to take a day off from all that outdoorsy stuff. Peeryhotel.com, doubles from $99
Venice, Italy: The Tourist
The flick: With a title like The Tourist, of course we're going to include it on this list. Inspired by scenic Old Hollywood fare like the 1963 classic To Catch a Thief and Charade, the light-hearted thriller throws Angelina Jolie and Johnny Depp into a twisted skein of intrigue set in, and around, an equally twisted skein of Venetian canals. Key scene: Depp and Jolie jump in a motorboat and speed off through the waterways, evading their mysterious pursuers. 
Why it's an inspiration: An escape by speeding boat may be a bit much for us average tourists, but what about a calm gondola ride? Or even a stroll along the canals? Despite the lack of streets, Venice is easily one of the world's best cities for walking. Perambulate over countless bridges, through marketplaces, and into its many hidden niches. From the Ponte di Rialto to the pigeons of the Piazza San Marco, it is a place that needs to be seen to be believed, and with the ever-present threat of sinkage, the sooner you can visit, the better.
Price check: The Alilaguna water shuttle will take you from Aeroporto Marco Polo to Piazza San Marco for only $18, but before that a round-trip, one-stop ticket will cost $1059 from Boston (Swiss), $958 from New York (Aer Lingus), or $1602 for a two-stop from Phoenix (Iberia).
Where to stay: The Pensione Guerrato gives you the most historical bang for your buck-not only is it located in a 13th-century palace, but the building still features some of the original medieval stuccoworks. Best of all, the three-star hotel fronts the Grand Canal. Pensioneguerrato.it, doubles from $128 (with a shared bathroom)
London: The King's Speech
The flick: This English prestige picture follows the real-life exploits of King George VI (Colin Firth), who was forced to overcome a severe stutter, with the help of an Australian speech therapist (Geoffrey Rush),  in order to lead his country into the encroaching fogs of WWII. Key scene: When his brother, King Edward VIII, abdicates, George VI must step up to the throne. But before he can do that, he has to first make it through his coronation speech. Ely Cathedral stands in for Westminster Abbey in the rehearsal sequence. Even though it's not the real thing, the film portrays the historical building to great effect. 
Why it's an inspiration: Westminster Abbey is just one of the many must-see places in London, as is King George VI's former home, Buckingham Palace. Really, the capital of the United Kingdom is a cultural behemoth. Offering more iconic landmarks than can be counted on two hands, top-rate museums like the National Gallery and the Tate Modern, and the chance to mingle with our neighbors across the pond, London is indeed calling.
Price check: London Heathrow Airport has the highest number of international passengers of any transport hub in the world, but how much will that transatlantic flight cost you? A recent search for round-trip flights in July found nonstop tickets for $622 from New York (BMI), $787 from San Francisco (BMI), and $1,314 from Dallas/Fort Worth (American).
Where to stay: With its namesake (and great-grandson of George VI) getting married, why not celebrate by staying at the Prince William Hotel. Near Hyde Park in a building that dates back to the 18th century, it's within easy walking distance of a number of attractions, including Royal Albert Hall, Kensington Gardens, and Harrods department store. Princewilliamhotel.co.uk, doubles from $153
Universal's Islands of Adventure, Orlando, Florida: Harry Potter and the Deathly Hallows: Part 1
The flick: It's the beginning of the end for one of the biggest pop-cultural touchstones of our time as Harry, Ron, and Hermione rush to find magical objects and vanquish the dark forces of Lord Voldemort. Sure, we know it's entirely fictional, but that doesn't stop us from wishing we could book our own ticket on the Hogwarts Express. Key scene: Definitely one of the darker entries in the series, the latest movie isn't as good at making you want to join that world as some of its predecessors, but the magically aided wedding of Bill and Fleur is the one ray of light amid the darkness. Until it gets interrupted by Death Eaters, that is. 
Why it's an inspiration: The butterbeer flows like water at the wizards' wedding, but if any of you Muggles want to try some of the enchanted libation, there's only one place to get it: the Wizarding World of Harry Potter, the latest addition to Universal's Islands of Adventure in Orlando. It's a 20-acre celebration of all things Harry Potter where you can drink (nonalcoholic) butterbeer, shop at Ollivanders wand shop, and take a spin on the park's centerpiece ride: Harry Potter and the Forbidden Journey.
Price check: Nothing can beat the fuel economy of a flying broom, but lacking that round-trip tickets in June will cost around $299 from Los Angeles (Virgin America), $177 from Philadelphia (AirTran), and $197 from Washington D.C. (US Airways).
Where to stay: You can't turn a corner in Orlando without bumping into some kind of resort, but the three-star Lake Buena Vista Resort Village & Spa is one of the best values with rooms that start at 1,080 square feet and kitchens. There's also a massive pool with a reproduction of a pirate ship. Lbvorlandoresort.com, one-bedroom suites from $119 (two-night minimum)
See more popular stories:
10 Islands to See Before You Die
Top 10 Hottest New Travel Gadgets