Would You Watch This New Travel Show?
By Rachel Mosely
October 3, 2012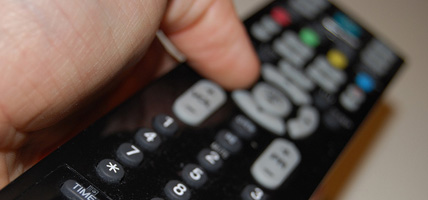 Courtesy <a href="http://www.flickr.com/photos/28478778@N05/5728485497/" target="_blank"> espensorvik/Flickr</a>
Next Thursday, The Travel Channel will premiere Trip Flip, a dream for the spontaneous traveler. On the high–octane new offering, host Bert Kreischer will approach vacationers with the option of taking their trip to the next level, with the promise of once–in–a–lifetime adventures, upgrades, VIP treatment, and even celebrity encounters. All they have to do is say "yes." Sounds easy enough, right? But then again, they're saying yes to nothing more than a promise from a stranger. You can take a sneak peek at the show here. Would you take Kreischer's challenge?
I don't know that I'd say yes, but after a look at the preview, I might have to add Trip Flip to my DVR list, since I'd like to see what happens to the braver souls who do. When I'm not able to travel myself, I get a surprising amount of comfort from the small screen. A couple of my favorite globe–trotting shows: House Hunters International and the old Travel Channel standby Anthony Bourdain: No Reservations. Both admittedly favorites because they combine travel with other weaknesses of mine (house/apartment envy and food, respectively). Living vicariously through other travelers, it turns out, is a lot more fun than it sounds.
Trip Flip premieres next Thursday, June 28, at 9 p.m. EST on the Travel Channel.
What are some of your favorite travel shows?
MORE FROM BUDGET TRAVEL
Anthony Bourdain's New Series, The Layover, Debuts
5 Travel Shows You've Never Seen—But Should!