* If you purchase through links on our site, we may earn a commission from our partners.
Fairytale Bordeaux wine chateau escape, reg. $1914 - $999
Travelzoo
Updated Sep 13, 2023
Courtesy of Travelzoo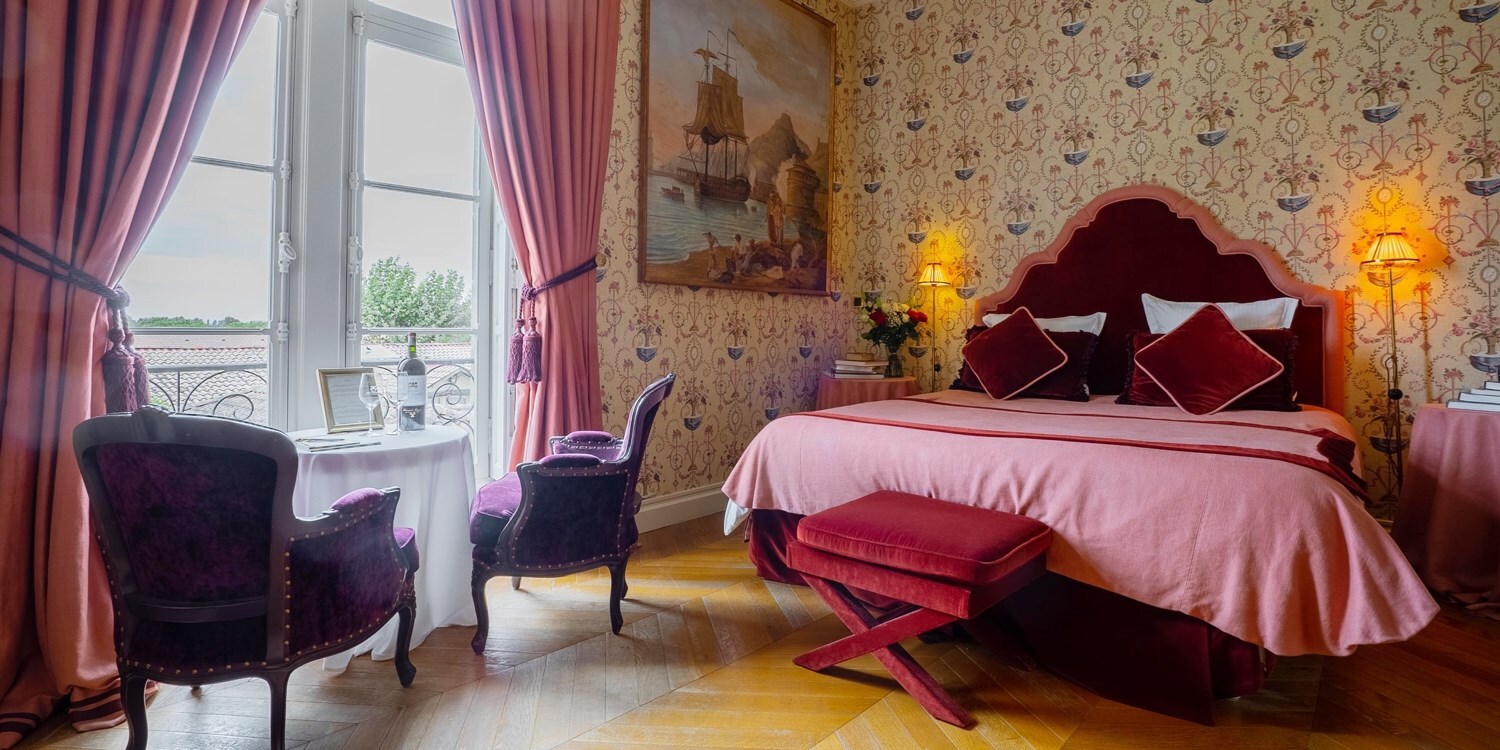 Courtesy of Travelzoo
Courtesy of Travelzoo
Courtesy of Travelzoo
Why we like this deal:
There are many famous wine regions around the world, but there's only one Bordeaux. Immerse yourself in its rich history with an idyllic retreat at one of the area's oldest and most prestigious vineyards. With this offer, two guests will spend 2 nightsor moreat Château Pape Clément, a premier estate and wine connoisseur favorite (its first recorded grape harvest took place in 1252). Travelzoo members will be treated to a three-course dinner with wine pairing, in addition to other perks such as daily breakfast (think fresh pastries, fruit, cheese and local smoked salmon), a wine tasting and a complimentary bottle to take home. You can even rent the entire Chateau for a group of up to 12 people (yes, really).
What's Included
For $999, two guests can stay for 2 nights in a Prestige Room, October 2023 - August 2024
Suites are also available for +$99 per night (payable directly to the hotel)
Travelzoo member perks:

Daily buffet-style breakfast for two people
A welcome glass of wine (per stay)
A visit to the Château Pape Clément wine estate, followed by a wine tasting for two people (per stay)
One three-course dinner with wine pairing for two people (per stay)
A bottle of wine from a Bernard Magrez vineyard (per room, per stay)
Two-hour Atelier B-Winemaker workshop for two people (per stay)

Add extra nights to your stay for $339 per night
Upgrade to a Premium Package for $1389—this includes a 2-night stay in a Prestige Room and all of the above Travelzoo perks; but instead of a winemaker workshop, you'll receive a day trip for two with a private driver to visit Bernard Magrez's other two Grand Cru Classé wine estates (per stay; $329 value per person)
Or rent out the entire Château for a group of up to 12 people for $4589—you'll have all six rooms and suites completely to yourself for 2 nights, daily breakfast for 12 people, welcome glass of wine, a visit to the Château Pape Clément wine estate followed by a wine tasting for 12 people, one 3-course dinner with wine pairing for 12 people, and a bottle of wine in each room (that's $3000 in additional perks)
Note: Surcharge of €30 (approx. US$33) per room, per night applies on Fridays and Saturdays (payable directly to the hotel)
More Reasons to Go
The travel window includes highly sought-after spring and summer dates with no surcharge—something we rarely see with offers like this

Château Pape Clément is the flagship vineyard of Bernard Magrez—one of the most acclaimed winemakers in France with over 40 chateaux in his collection

The estate is home to elegant rooms and suites, a gourmet restaurant and a landscaped park bordered by vineyards

You'll also be within a short drive of Bordeaux City Center (20 minutes) as well as the charming hamlets of Saint-Émilion and Pomerol (45 minutes)
Learn more and book directly at Travelzoo