10 Best Amusement Parks in America
By Musement / BT Editor
September 14, 2023
Sihasakprachum / Shutterstock
There are hundreds of amusement parks in America to choose from, which is why we narrowed our list down to ten of the best. From Universal Orlando Resort in Florida to Disneyland in California; discover ten incredible amusement parks in the USA.
Consisting of two iconic theme parks, Disneyland Park and Disney California Adventure Park, Disneyland Resort in California is an enchanting destination that captivates visitors of all ages. From classic attractions like Pirates of the Caribbean and Space Mountain to immersive worlds like Star Wars: Galaxy's Edge, there's something for everyone. The attention to detail, beloved characters, and fantastic shows make it a dream for Disney fans and anyone seeking some nostalgic fun.
LEGOLAND is an extraordinary theme park where imagination and inspiration meet through life-sized LEGO figures, thrilling attractions, and interactive activities. Explore the worlds of LEGO Star Wars or Miniland USA, where you can see the Las Vegas Strip and the skyline of New York City entirely made of LEGO bricks! With over 60 attractions and shows, as well as a water park, it's the perfect place to spend a few days – just over an hour's drive from Los Angeles.
Six Flags Magic Mountain in California boasts some impressive records. It holds the world record for the most roller coasters in one park, with over 19 heart-pounding attractions to choose from. Visitors flock to the park for rides like Wonder Woman Flight of Courage and X2. With its renowned reputation for extreme thrills, Six Flags Magic Mountain is a haven for roller-coaster enthusiasts. The continuous innovation and new additions make it a must-see.
Get swept away by the stars of Hollywood at Universal Studios, another fascinating amusement park that transports you to new worlds. Some favorites include the Wizarding World of Harry Potter, where you can immerse yourself in Hogwarts. And of course we have to mention Fast & Furious-Supercharged, where you can go on an exciting chase with the iconic cast, at speeds of over 118mph! Don't miss the new SUPER NINTENDO WORLD™ as well; a colorful themed area featuring the high-tech attraction Mario Kart™: Bowser's Challenge.
About an hour and a half drive from New York City, lies another top-notch Six Flags amusement park: Great Adventure. Along with tons of great rides for all ages – including the iconic Kingda Ka roller coaster – the park offers lovely shopping areas. It also has a fantastic safari adventure, featuring 1200 animals and overnight camping in the safari park. If you visit during the summer, don't miss out on the refreshing water slides and attractions at Hurricane Harbor.
Busch Gardens Tampa Bay has an intriguing history as both an amusement park and a zoo. It's inspired by the African continent and offers a blend of thrilling attractions and encounters with exotic animals. Some top attractions include the heart-pounding and brand-new Serengeti Flyer and the lightning-fast Cheetah Hunt. In the Serengeti Safari and Jungala, you can get up close to fascinating animals. With its thrilling rides, immersive animal experiences and captivating shows, Busch Gardens Tampa Bay is a must for animal lovers and thrill-seekers.
Six Flags Fiesta Texas, located in San Antonio, Texas, was originally an abandoned limestone quarry, before it was transformed into the exciting amusement park we know today. The unique setting and thrilling attractions make it a must-see. The park offers a variety of rides, including epic roller coasters like Iron Rattler and Superman: Krypton Coaster. Dubbed the 'Thrill Capital of the World,' you can expect some of the best roller coasters in the country, including a fantastic water park to cool off in!
Disney magic is all around in the land of Mickey and Minnie Mouse! Part of the Walt Disney World Resort in Orlando, Magic Kingdom is a fantastic amusement park that will enchant everyone. With exciting and interactive rides for kids of all ages (including big kids like yourself), spend your days meeting Cinderella, Ariel and the family of The Incredibles, or exploring the amazing alien world of Avatar in the Animal Kingdom Theme Park. Speed enthusiasts shouldn't miss the TRON coaster, opening in the spring of 2023.
Knott's Berry Farm in California literally began as a berry farm in the 1920s and has since become a famous amusement park. It attracts visitors seeking excitement with historic charm. The park has nearly 50 attractions, offering something for everyone. Roller coaster enthusiasts will get a thrill from GhostRider and HangTime, while families will enjoy the kid-friendly adventures in Camp Snoopy. Don't miss the immersive experience of Ghost Town, either. With its rich heritage, diverse attractions and thrilling experiences, Knott's Berry Farm promises an unforgettable adventure.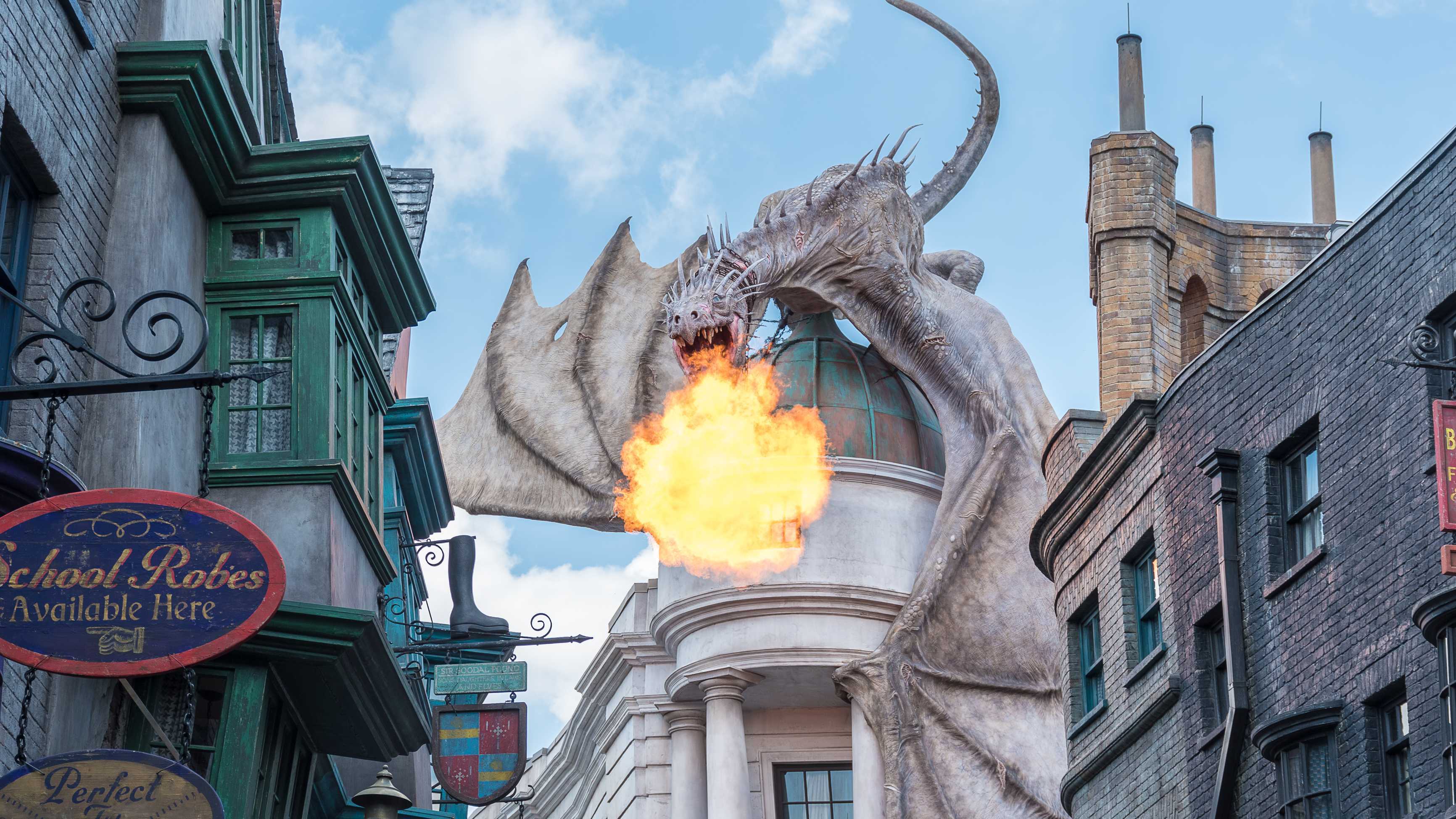 The Universal Orlando Resort consists of three amusement parks: Universal Studios Florida, Universal's Islands of Adventure, and the water park Universal's Volcano Bay. Immerse yourself in the magical and exotic worlds of iconic films like Despicable Me, Harry Potter and Jurassic Park. Visit the Goblins at Gringotts Bank, make like the young wizards and witches by shopping for your wand in Diagon Alley or get up close and personal with a T-Rex on the thrilling Jurassic Park River Adventure water ride! Starting from summer 2023, you can also experience the delightful world of the Minions in Illumination's Minion Land. With so much to discover, the kids won't want to leave…and neither will you.
For more information visit Musement.
Plan Your Next Getaway