* If you purchase through links on our site, we may earn a commission from our partners.
Tennessee Music Trail to New Orleans
Intrepid
Updated Jun 24, 2022
Courtesy of Intrepid Travel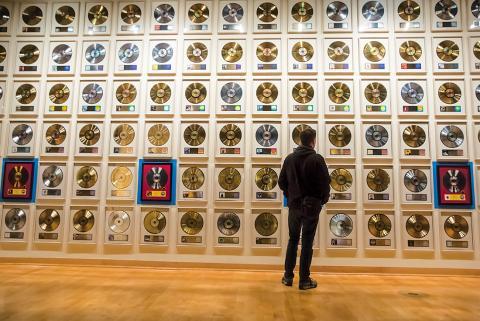 Courtesy of Intrepid Travel
Courtesy of Intrepid Travel
Courtesy of Intrepid Travel
Why we like this deal:
Picture it – you're jumping from Nashville to Memphis to New Orleans, laying down tracks at recording studios and hanging out at Graceland along the way. It may sound like a week in the life of Elvis Presley, but on this 6-day adventure, you'll have the chance to walk a country mile in his blue suede shoes. Join a local leader and group of fellow music lovers to get to the root of country music in Nashville, sing the blues in Memphis and jazz it up in New Orleans. If fantastic food, art, culture and history sound like music to your ears, then this is the trip for you.
Make musical memories in Nashville, Memphis and New Orleans

Earn your place in the Country Music Hall of Fame as you take part in a recording session with a professional sound engineer at the iconic Studio B in Nashville.
Walk in famous footsteps at the 'Birthplace of Rock 'n' Roll', the Sun Studio in Memphis, and discover a kitschy world of Southern glitz and glamour at Graceland, the home of Elvis Presley.
Get to know the real New Orleans during a walking tour that celebrates the city's jazz music heritage, stopping off at some lively venues along the way.
It doesn't get much better than Southern food – learn how to cook a classic New Orleans crawfish boil for a true taste of Louisiana.
Join a local Black-owned business for a tour of the Whitney Plantation, where you'll get a sobering glimpse at what life was like for those enslaved on a Louisiana sugarcane plantation.
Budget Travel readers get 15% OFF
Use Intrepid coupon code: 691016
Read Terms and Conditions
Learn more and book directly at Intrepid