Portable Paraphernalia for Food and Beverage Connoisseurs
By Maya Stanton
November 26, 2018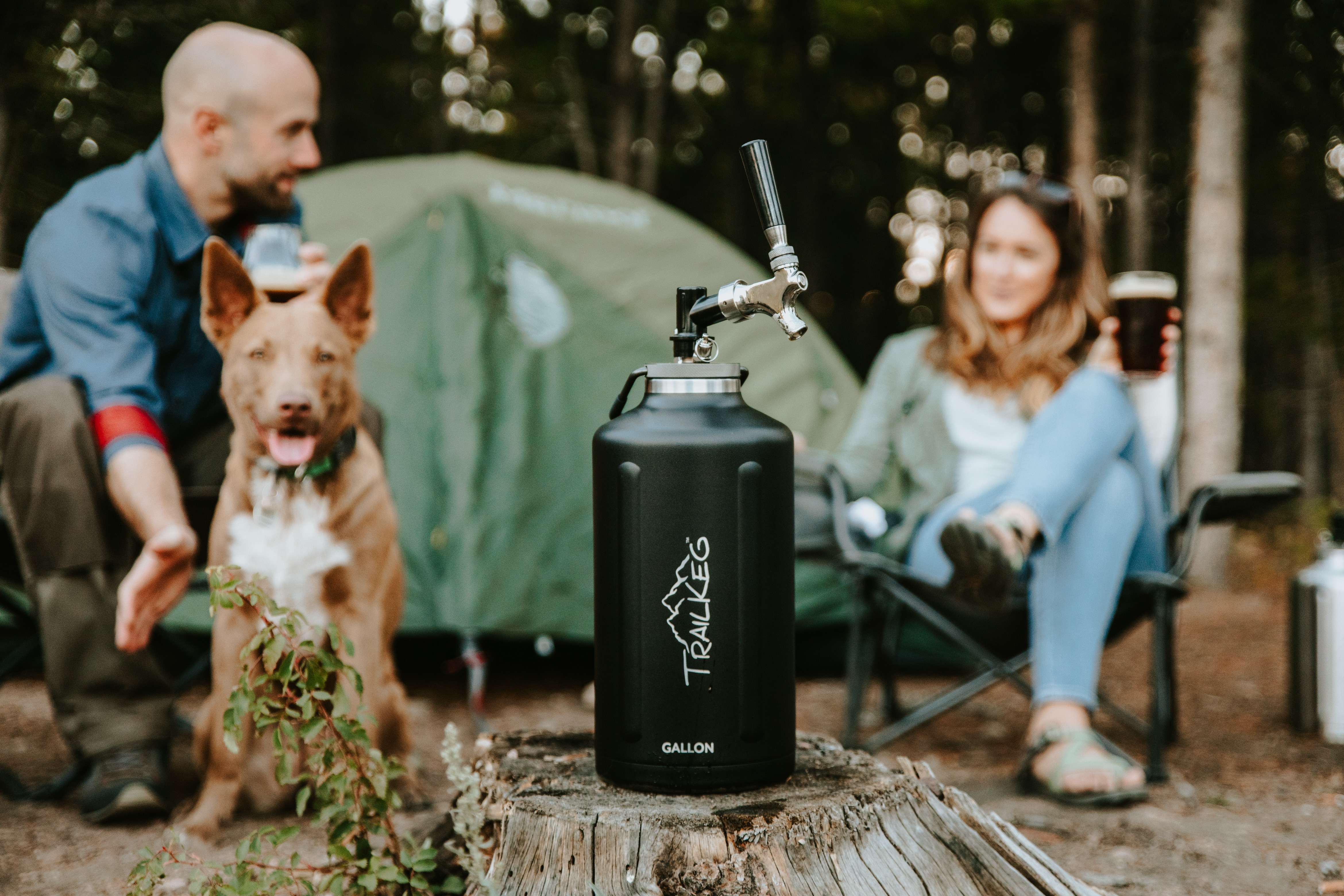 Courtesy Trailkeg
Take your consumption seriously? So do we.
One of travel's guiltiest pleasures is the chance to opt for judgement-free fast food, but sometimes, the drive-through just doesn't cut it. With ample opportunities for mindful, farm-to-table eating, accessibility to cuisines both familiar and little known, and an uprising of independent makers turning out everything from small-batch chocolates to locally produced olive oil, there's never been a better time to eat well on the road. Here are the goods you need to take full advantage.
1. A To-Go Cup Upgrade
(Courtesy Soma)

For those mornings when Starbucks simply won't do, make your own pour-over coffee in the same vessel you'll use to drink it—no extra muss or fuss. With double-walled glass and a filter that pops out for painless cleanup, this dishwasher-safe bottle can accommodate hot and cold brews with equal aplomb. The hot technique is faster, resulting in coffee that's ready in a matter of minutes, but the cold method makes for a lower-acid cup of joe, and it's ideal for camping or other situations where you might not have access to fire or electricity—set it up the night before and keep it chilled until you need it, then empty out the grinds and be on your way.
Brew Bottle, $40; drinksoma.com.
2. A Better Boxed Lunch
(Courtesy Takenaka)
Regardless of whether you're navigating a tight road-trip budget, accommodating food allergies, or simply bowing to a preference for home-cooking, packing your own meals and snacks is a smart way to save a little cash. For easy on-the-go eating, we love these airtight, BPA-free bento boxes from Takenaka: The expanded version is a single case with a moveable divider, while the expanded double adds a second tier for days when you're particularly hungry (and includes a fork so you don't have to remember the cutlery). Both have elastic bands to keep things in place and are available in a veritable rainbow of color options; let each member of your family pick their favorite, or buy a bunch to mix and match lids, boxes, and bands for a vivid, chromatic affair.
Takenaka expanded bento box, $32; expanded double bento box, $38; designedstore.com.
3. Chop Shopping
(Courtesy Kikkerland Design)
Yes, the double-expanded bento comes with a fork, but if you're opting for an individual unit—or looking to improve your range of mobility—cut back on the single-use plastics and pack a pair of reusable chopsticks. This stainless-steel and hardwood set from Kikkerland collapses and assembles easily, and it comes with a slim carrying case to keep things neat and clean.
Travel chopsticks, $12.50; kikkerland.com.
4. Some Like It Hot
(Courtesy Mira)
Who among us hasn't taken restaurant leftovers to go, only to discover that the hotel room doesn't have a microwave? If you prefer to get to know a new place through its cuisine, you can never have too many take-away options, and this little jar will keep your hot stuff hot and your cold stuff cold for hours at a time. Thanks to the stainless-steel interior, the double-walled insulation, and the leak-proof screw top, you won't wind up with condensation—or food—all over your bag; plus, it's BPA-free, so you don't have to worry about negative health effects while slurping your soup.
Mira insulated food jar, $16; amazon.com.
5. Deep Steep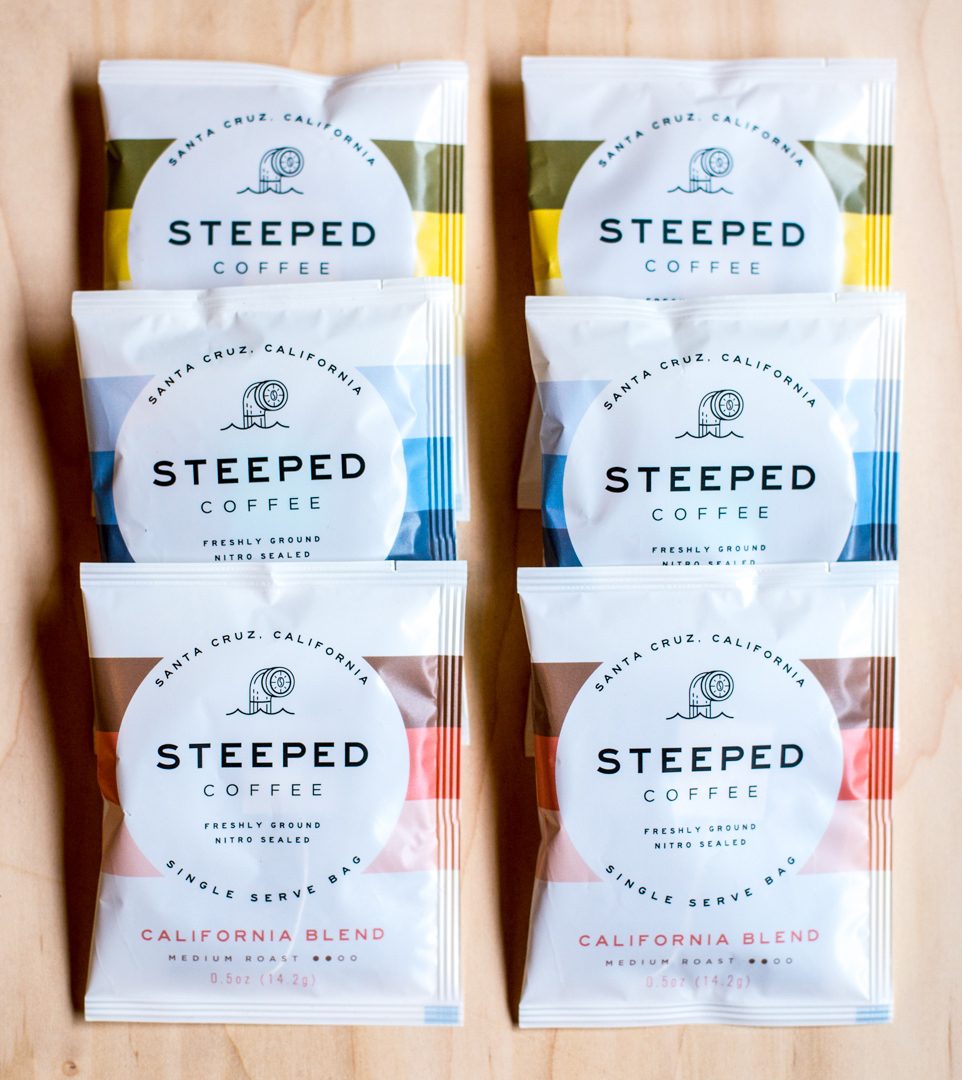 (Rachael Williams)

Let's be clear: These single-serving coffee bags don't produce the same java you'd get from a cold-brew pour-over or a French press. But they are a solid back-pocket option for those hectic days when you're not sure where you're going to get that next caffeine fix. For best results, we recommend the dark or extra dark roast and a longer steep time than you think you need; start small with a 10-pack box, or opt for a subscription (you choose the frequency of delivery, from once a week to once every six weeks) so you'll always have something on-hand—at a roadside rest stop, on the hiking trail, or even at a hotel with a subpar selection of beans for the in-room coffee maker.
10-pack box, $15; subscription, $14 per delivery; steepedcoffee.com.
6. Meet Your Match(a)
(Courtesy CAP Beauty)
If you prefer your caffeine in tea form, you can't do much better than antioxidant-rich matcha, and these individual travel-ready sticks offer the perfect dose with minimal fuss. To ward off plane-cabin germs or nip jet lag in the bud, just add water—hot or cold—and whisk away for a ceremonial-grade cup on the go. You can even use it in a DIY face mask to make it look like you slept on that red-eye: A vitamin- and mineral-laden skin soother, this green-tea miracle worker has been known to help reduce inflammation, repel free radicals, clear up acne, and even out skin tone, among other benefits.
The Neat Matcha Stick Box, $34; capbeauty.com.
7. Grill on the Go
(Courtesy Kikkerland Design)
Grilling for one, or maybe two? Just the right size for picnics in the park solo or à deux, this nifty charcoal barbecue is big enough to hold a steak, a pair of burgers, or a couple of kebabs without an inch of wasted space—it literally folds away into the shape of a briefcase, slightly larger than a letter-size piece of paper and less than three inches deep. It does weigh a bit more than your average attaché, but at four pounds, it's one of the lightest, most compact grills on the market. And between the built-in ash-catcher for quick cleanup and the locking lid for safe carrying, it's a super-portable option.
Kikkerland Design Portable BBQ Suitcase, $76; amazon.com.
8. Flaunt Your Favorites
(Courtesy Tenement Museum)

When it comes to diverse culinary offerings, New York is off the charts, and you'll find some of the city's greatest hits on the Lower East Side, courtesy of the immigrants who settled into the neighborhood's tenements over the decades. Even today, with rents on the rise and small businesses in peril, you'll find everything from Bavarian pretzels to sublime slices of pizza to classic Jewish deli fare, not to mention dumplings, noodles, and baked goods galore. Rep your favorites on the road with a pouch that shows them off—and organizes your loose ends too.
Tenement Foods zipped pouch, $25; tenementmuseum.org.
9. Hit the Trail
(Courtesy TrailKeg)
Sure, growlers are a passable way to carry home mementos from your favorite breweries in the Pacific Northwest, but if you really want to treat your beer with the reverence it deserves, this portable one-gallon keg will keep things fresh long after you've cracked the seal. Bring it on a camping trip, take it on a pub crawl, or gift it to the home-brewer in your life—who knows, they just might fill it up and bring it along to your next party. What goes around comes around, indeed.
TrailKeg Gallon Package, $149 (discounted through 12/31/18; regularly $200); trailkeg.com.