Have The Titanic Celebrations Gone Too Far?
By Danielle Contray
updated September 29, 2021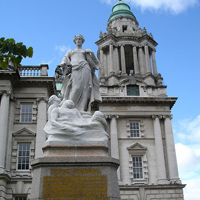 Courtesy <a href="http://www.flickr.com/photos/lyng883/255263371/" target="_blank"> lyng883/flickr</a>
No travel disaster has been romanticized like the sinking of the Titanic. A slew of celebrations are scheduled for April 14, 2012 (the 100th anniversary of the sinking), but is it all in bad taste?
The 12-night Titanic Memorial Cruise that departs from Southampton, England on April 8th has already sold out, but there's still space available on a cruise departing New York on April 10th that arrives in Halifax, Nova Scotia in time for the 100th anniversary memorial service (many victims of the disaster are buried there). It then sails to the exact coordinates of the sinking. Inside staterooms start at $999.
If you don't want to commit to a cruise, but want to experience what it was like to be sailing in first class, it was just announced that an elaborate Titanic-themed dinner is planned for April 14 in New York. Only 80 seats will be available, with prices starting at $300.
Of course, if you are really just looking for the romance, Titanic the movie was recently re–released in 3—D.
What do you think? Are these celebrations tacky, or a fitting way to remember the disaster?
MORE FROM BUDGET TRAVEL
Is Disaster Tourism An Unavoidable Reality?
Secrets to the 10 Most Popular Cruise Ports