10 budget-friendly social distancing adventures near Dallas
By Stacey Ramirez
July 12, 2020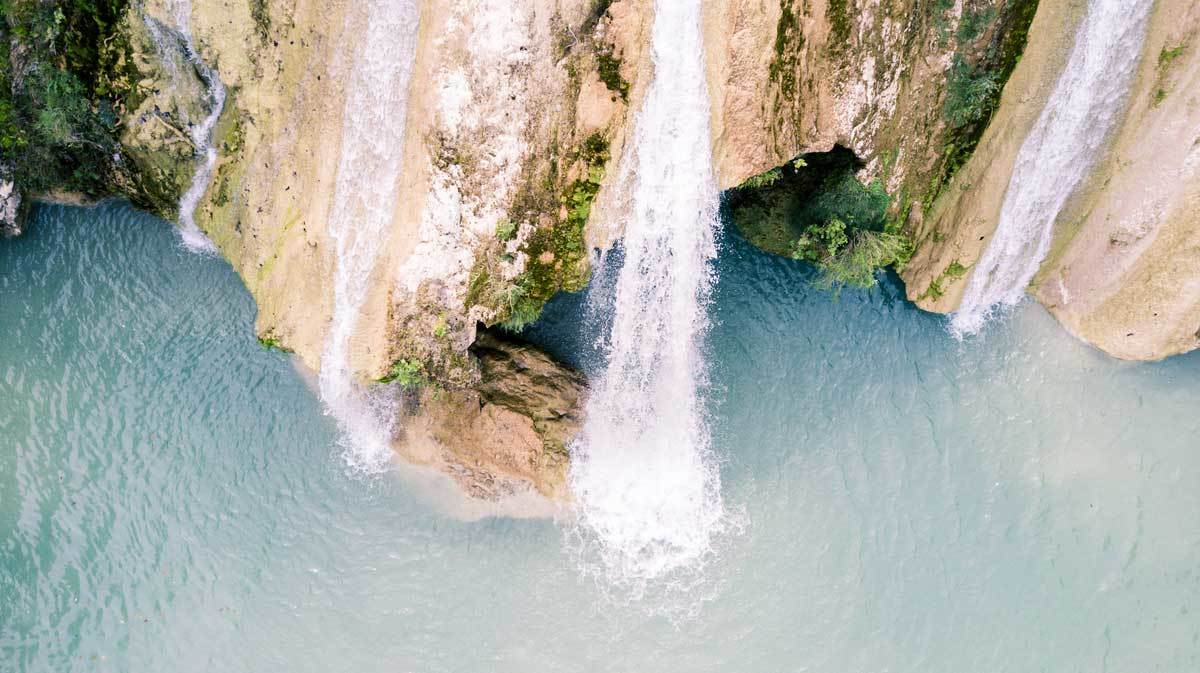 From sunflower fields to dinosaur footprints, here are some great things to do near Dallas.
1. Wild Berry Farm
For those looking for a perfect summer photo setting, Wild Berry Farm in Sadler, Texas is a perfect day trip. It was Voted as one of the 30 best sunflower fields in the United States by Country living magazine. Not only can you spend the day running through a giant sunflower field, visitors are also allowed to pick them as well. Wild Berry Farm has other activities including picking, blackberry and blueberry tomatoes, melons and zinnias flowers. Visitors must bring their own jars and scissors for picking. Currently, reservations must be made in advance online and their cafe is closed.
Image by Ruston Anne/Lonely Planet


2.Denton, TX
Just 40-minutes north of Dallas, you'll find yourself in the city of Denton.Visitors can take a stroll through its historical downtown and take a walking tour of the street art and murals. Another site many travelers come to visit is to see the very famous Old Alton Bridge also known as Goatman's Bridge which according to local legend some believe is hunted by a figure that looks like a goat head with a man's body. The bridge has even been featured on the Tv show "Ghost Adventures". But For those who still want to be outdoors Ray Roberts Lake State Park is perfect for hikes, swimming and camping. As of July 3, groups of more than 10 are not allowed in the park and face masks are required for indoor facilities.
3.Dinosaur Valley State Park
Located near Fort Worth, Dinosaur Valley State Park stands out not just because of its name, but because of how it got it. Visitors get the opportunity to walk, hike, and camp like any other park, but they can also discover real dinosaur footprints. Dinosaur Valley also created a map people can follow to locate each of the footprints. Most of the footprints are located near the Paluxy River, where visitors can also swim and fish. There are also self-guided and guided horseback riding tours to take around the park. Dinosaur Valley is open but does require reservations to be made online or by phone.
Source: Puwadol Jaturawutthichai/Shutterstock
4.Cedar Valley State Park

Cedar Valley State Park is the closest state park to the city. Perfect for hikes, biking and camping and for water lovers this park is also home to its own gravel beach. The 7,500-acre Joe Pool Lake makes Cedar Valley State Park a great location for swimming, boating, paddling and fishing. Visitors can also take a tour of the Penn Farm Agricultural History Center and learn about the Pen families farming history in the area. Although the park is open to the public again, online reservations are still required and there are other guidelines recommended by the state.
5.Lavender Ridge Farm
Hidden in Gainesville is Lavender Ridge Farm, located just an hour outside of Dallas. The farm was originally a melon and strawberry farm but as of 2006 it now grows lavender, cut flowers and herbs in its fields. This farm allows visitors to roam its fields making it a great place to take pictures. The farm also has its own gift shop and cafe. You can find handmade lavender products from hand soaps, lotion and bath salts in their gift shop. The cafe, Cafe Lavender, includes a lavender inspired menu. The farm has been open as of May 8 and is taking precautions to clean and stay safe.
Source: Alberto Loyo/Shutterstock
6.Possum Kingdom Lake

If you travel to Palo Pinto county, you don't want to miss a visit to Possum Kingdom Lake. This park is a perfect location for those who enjoy spending time in or around water. Possum Kingdom Lake has 300 miles of shorelines and is known for its clear blue water. And for water sport enthusiasts, visitors can go swimming, fishing, skiing, scuba diving and snorkeling. But this park is also a great location for picnics, camping and offers different campsite options and air-conditioned cabin rentals. Like other state parks in Texas, Possum Kingdom Lake is open and with some guidelines such as keeping a distance and recommended face covering and reservations must still be made online or by phone beforehand.
7.Turner Falls Park
If you're driving to Davis, Oklahoma you're most likely on your way to Turner Falls Park, home to Oklahoma's tallest waterfall with a height of 77 feet. Since its reopening on May 1st, Turner Falls has limited its capacity to 2,000 people, but tickets can be bought online in advance to secure a spot. The park is also known for its hiking trails, waterslides and even cave exploring. For overnight stays visitors can camp out, bring their own RV or rent a cabin but to comply with social distancing only half their rentals will be available to reserve.
Source: Christopher Winfield/Shutterstock
8.Mineral Wells, TX

While visiting Mineral Wells is heading downtown. Visitors can take a walking tour outside of the now closed Baker Hotel built in 1929 which was once known as one of the most glamour's resorts of its time. And for nature lovers Mineral Wells is a great location for trails and rivers for anyone interested in hiking. Mineral Wells is following the state of Texas reopening guidelines and is advising to stay in small groups and keeping your face covered.
9.Fort Worth Botanic Garden
Fort Worth, Dallas' neighbor and just west of the city. One destination you don't want to miss is visiting The Fort Worth Botanic Garden. Since being established in 1934, it is actually one of the oldest Botanic Gardens in the state of texas. It's home to a variety of different gardens from rose gardens to rain forest conservatory but its most popular section is the Japanese garden. Its 7.5 square feet japanese inspired gardens including artecute pieces,cherry blossom trees and other native plants, complete with a koi fish pond. Because of Covid-19 the garden is capped at 200 visitors a day and no picnics are allowed at this time.
10.Fossil Rim Wildlife Center
At Fossil Rim Wildlife Center you can experience a real life safari right here in Glen Rose,Texas. the park is a not-for-profit captive breeding programs for indigenous and exotic endangered and threatened species. Guests can take a tour hour self guided tours around the park right in their own vehicle. Guests are required to wear a mask anytime they are not inside their vehicle.
---
Stacey Ramirez is a Budget Travel intern for Summer 2020. She is a Senior at Texas State University.